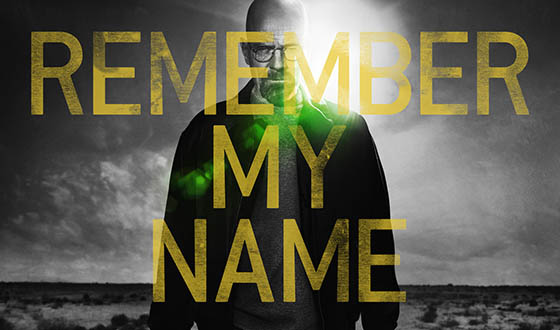 I've been watching Breaking Bad since season 2….or 3. I can't really remember. It was early on for sure. I have to tell you I'm a little surprised how much I like this show. Violence, poor morals and drug wars would normally turn me away, but the writing for Breaking Bad is so well done, I can't help but like it. It's also crazy to me that Bryan Cranston, the Dad from Malcolm in the Middle, was transformed into Walter White / Heisenberg. I had no idea he was such a talented actor!
As this series finale approaches this weekend, I'm feeling anxious, excited, happy, sad and full of anticipation of what will happen. I'm planning a fun little shindig and can't wait to have everything ready to go! If you haven't had the chance to watch Breaking Bad up until now, I've found a few videos that will help bring you up to speed on what the show is all about.
or
If you're planning to watch, do yourself a favor and at least go out and buy blue rock candy for the occasion. What's a finale without a little celebration…especially when it involves sugar! Buzzfeed has gotten in on the fun too! Checkout what they have to say here.
Are you throwing a finale party or watching? If so, share your ideas below.