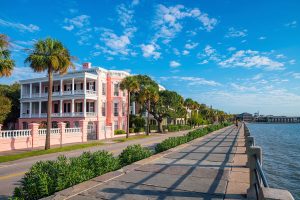 I love working with first-time home buyers. Helping y'all find your first home, learn the home buying process, and guiding you from house-hunting to move-in day gives me the warm fuzzies. Here are a few things things you should know before you start looking.
1. Work with one real estate agent: It's best to have one agent who is helping you with your search. Your agent will be dedicated to finding you the right property, and then negotiating all the terms of your transaction on your behalf. You want that person to get to know you and your family's needs and preferences, rather than starting over with someone new each time you go look at a house. Keep in mind that the agent who shows you a home is, ethically, the one who should continue the transaction. Also, when you call an agent from a yard sign or advertisement, you are dealing with the seller's agent. While most real estate professionals are adept at handling both sides of a transaction professionally, it makes more sense to deal with someone you have already taken time to get to know and who has your best interests at heart as the buyer. You aren't paying your agent; unless otherwise stated, he or she is paid by the seller upon closing. At the end of the day, you are hiring someone to work for you, so feel free to interview multiple agents and pick the one you feel fits you best.
2. Get pre-approved for financing: Unless you are paying cash for your home, you do need to talk to a lender before you start looking at houses. One reason is that it helps you set an accurate price range for house hunting. Looking at homes that you can't afford to make an offer on just leads to frustration. A mortgage lender will not only tell you what amount you can borrow, but also your projected monthly payment, your closing costs, and what you should or shouldn't do with your finances to maintain your eligibility throughout the lending process. Another reason for having an up-to-date pre-approval in hand is so you don't lose out to another buyer. If you find the perfect house, you will want to get an offer in before someone else gets it, and that pre-approval letter must accompany your offer. If you don't have a lender, I can provide you with names of mortgage lenders in our area who have proven excellent service to my clients time and time again.
3. Know the Costs: There are some up-front costs to buying a home- when you find the right house, and you and the seller have agreed on the price and terms and have signed the contract, you will first need to deliver earnest money, or "good faith" deposit. This is money you are risking if you back out of the deal for reasons not protected in the contract. Usually it is between 1% and 5% of the sales price but can be more or less depending on what you and the seller agree to in the contract. This will be discussed while writing your offer and is brought up during negotiations. Your earnest money deposit is applied towards the sales price of your home.
4. Inspect the Property: Next, you should have an inspection of the property done by a certified home inspector. This cost varies depending on the size, condition, age, and features of the home, but is usually a few hundred dollars. You will need to pay this at the time of service. You may elect to pay for other inspections based on the results of the initial inspection. For example, if the inspector notes an issue with the HVAC system, you may need to pay a service fee for an HVAC contractor to look at the system. You want to get as much information during your inspection period as you need to confidently move forward with the purchase.
5. Appraise and Survey: An appraisal and a survey of the property may be ordered. Sometimes, these can be added to your closing costs and not expected to be paid in advance. However, you may be asked to provide a credit card number to pay ahead of time or be charged in the event that the closing does not take place.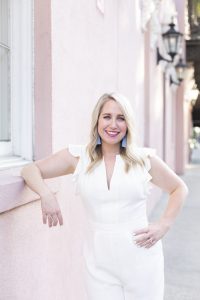 While these steps are all-inclusive of the home buying experience, they are a great starting place. Ready to get started? I'd love to hear from you and will guide you through all of these steps throughout your home buying journey.