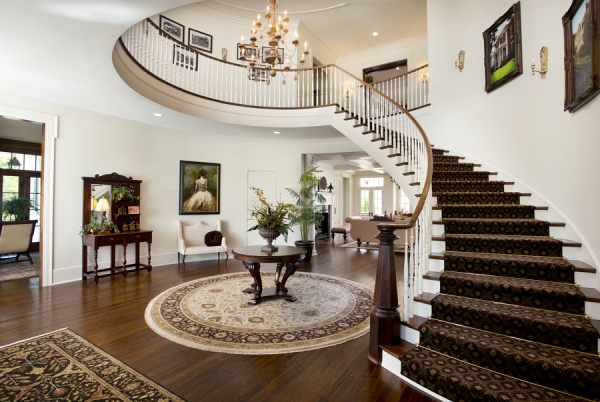 It's the last Friday in January which means only a couple of weeks away from perfect spring weather and blooms! Lots of good stuff this week, y'all:
One | Greek Revival House: This home is everything I've ever dreamed of. From the columns in the front and back to the beautiful grand, round staircase at the entry- please forward my mail!
Two | FDA Being Sued Over Keratin Treatments: This news broke last month but I just came across it. It's scary to think what's in the beauty products we use regularly. I've slowly been switching to safer products but still have a long way to go. What are some of your favorite safe products?
Three | Social Media Madness: I love this article The Windy Blonde Shared from Get Real earlier this week. I might not have thousands of followers, but I post things I love and care about (yes it's usually food). I always want to present the authentic version of myself and feel like I connect with other bloggers and social icons who do the same.
Four | Hamilton: I don't know why I'm embarrassed to share this, but guys I did it- I fell off the Hamilton deep-end on Spotify and can't stop. The music is SOO good and I am dying to see the show now. Have you listened to it yet?
Five | Comedians in Cars Getting Coffee: Elliott and I started watching a few episodes of this and it is so funny. We love Seinfeld and this is a great way to get more of Jerry's comedy. I really loved the Barack Obama and Fred Armisen episodes. If you haven't had a chance to see it, we watch on Crackle on the AppleTV. Word on the street is it's coming to Netflix this year…
Six | YAZOO: For all my Charleston folks Nashville-based brewery, YAZOO, is beginning distribution to Charleston! This is one of my favorite breweries. The Dos Perros and Hefeweizen are two of my choices for easy drinking but full of flavor. Look for them to hit the market the first week in February!