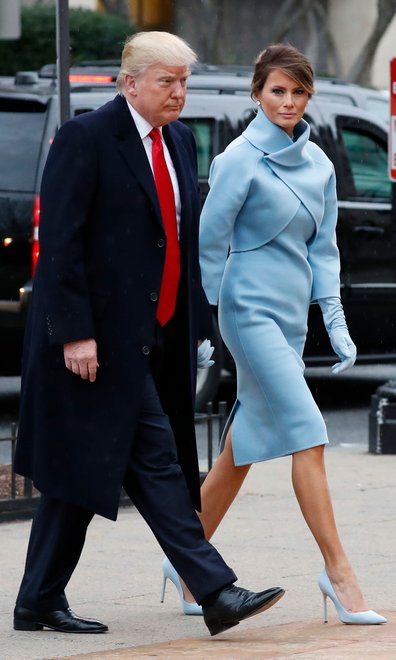 Y'all January is flying by! I don't usually feel that way but this year is different. I can't believe next week is the last FULL week of the month! Slow down, 2017!
One | The Littlest Ginsburg: This girl is the cutest and looks so much like RBG in her picture! It also makes me think of Kate McKinnon on SNL.
Two | American Crime Story: All the major dramas of the 90's are coming to television and I've been sucked in. I loved The People v OJ Simpson and can't wait to see how The Clinton/Lewinsky scandal is portrayed. It sounds like a few good seasons of this show are in the works.
Three | White House Move in Day: I would not want to be part of the move-in or move-out crew. Talk about stressful!
Four | Beauty Rules from Dolly: Another day, another Dolly link. "I tried every diet in the book. I tried some that weren't in the book. I tried eating the book. It tasted better than most of the diets."
Five | Same Tradition, Same Mission: University of Kentucky Cheerleaders brought home their 22nd National Championship this week. I look forward to their performance every year and can't wait to see the official video from UCA Nationals!
Six | Melania Wears Ralph Lauren: I had to post this since she just stepped out! I LOVE this look- the gloves, the collar and that blue! YES!!!! P.S. Did y'all see Ivanka's gown last night? She killed it in her green coat yesterday too!