Thanks to Kate at Nautical by Nature, I have a new obsession: Boden. Everything about this brand is perfection. From classy cuts to timeless fabrics and colors, I would like one of everything in the women's category….or at least one of everything below. Please and thank you!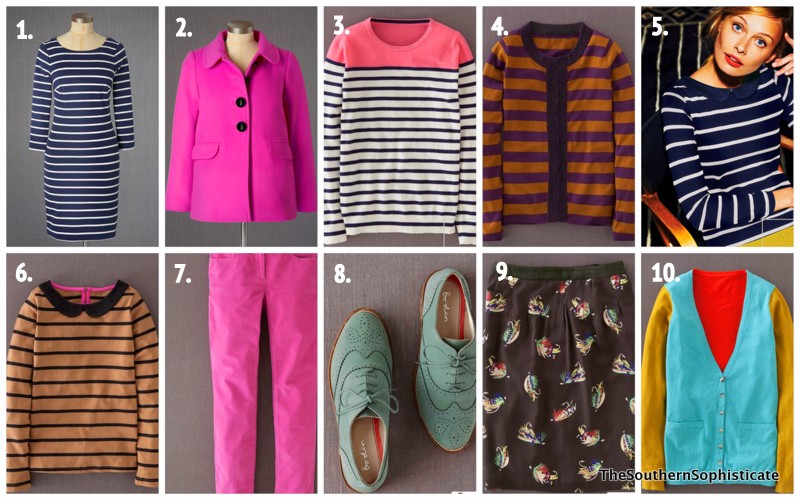 1./2./3./4./5./6./7./8./9./10.
Have you ever purchased anything from Boden? If so, what do you think?