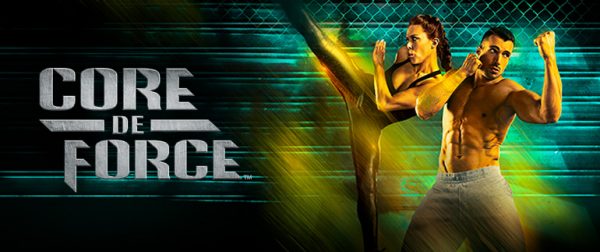 Today I am introducing a new workout focused series to the blog. Over the last 17 months, I've been working to establish a fitness routine. It hasn't always been perfect, but it has taught me to value progress over perfection. I've learned working out provides me mental clarity and focus in so many areas of my life and leaves me feeling physically stronger and healthier.
The program I've been doing the last eight weeks is Core de Force produced by Beachbody. (Think 21 Day Fix, Insanity, P90x etc.) CDF isn't the first Beachbody program I've completed, but I'll share those in posts to come. Before I get into my thoughts about Core de Force I want you to know how I feel about the Beachbody system…. IT REALLY WORKS. I have been an off and on dieter / person who works out since I was in college. Other than the occasional breakup or bout with strep throat or the flu, I've never seen anything give me consistent results like the diet and exercise regimen provided through the Beachbody programs. That being said, all the programs require effort and dedication. Health doesn't happen overnight or without effort.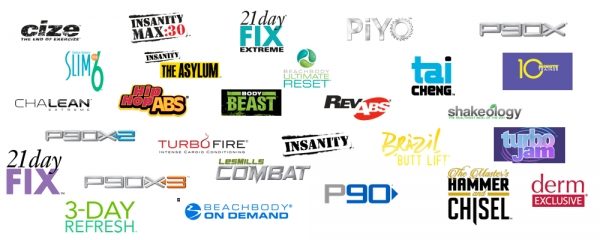 The basis of nearly all Beachbody programs is simple: Nourish your body by consuming healthy foods in portions perfect for your body. Through this method I've seen that weight-loss truly is 80% diet 20% exercise. The diet uses color-coded containers to correspond with how much you should have for a serving of a certain type of food (i.e. Vegetables are a green container which equals about 1 cup or the red container for protein which equals about 3/4 cup.) You use a caloric calculator (provided with the programs) to determine your optimal servings of each food category (veggies, fruit, protein, carbs, healthy fats & seeds/nuts). Based on your needs, you shape your meals around how many servings you are allotted each day. It sounds complex but has been the easiest meal planner. (I'm happy to share in greater detail if you have questions.)
I digress, back to Core de Force. This program is a combination of MMA style moves with high intensity intervals or "rounds" to mimic boxing matches. Each round is 3-minutes followed by a short (30 second) break. What I love about this program is the moves are all doable for any level. When I first started, I wasn't keeping up with hosts, Joel and Jericho. By week eight, I could last the 3 full minutes and saw MAJOR progress in my flexibility and core strength.
The neat thing about this program is it focuses on the CORE just like the name says. There were times in my workout I wondered if my core was changing at all, but I trusted the process and one place I really noticed this was my ability to plank. When I first started, I could plank for maybe 20 seconds. Now I can plank for over a minute. The other thing this program did for me was increase my metabolism. I have to admit, the holidays have brought back some bad food habits. Between Christmas and the New Year I indulged more than I should, but have not packed back on the pounds. I honestly contribute this to my increased metabolism from this high intensity program. (And perhaps coupled with better eating habits such as salad or veggies with a heavy burger or sandwich).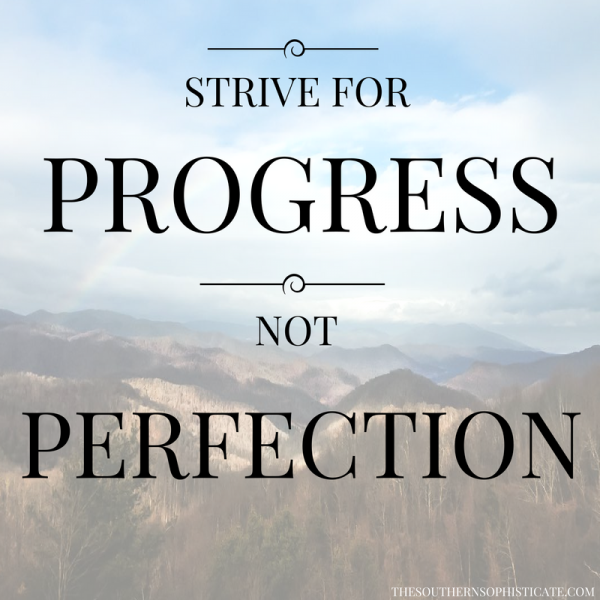 I loved this program and will definitely be doing it again later in 2017. For now, here's my pro and con list if you're considering Core de Force:
Pros:
Fun, boxing style moves empower you
Uplifting hosts: Jericho and Joel
Core-shredding moves
Major sweat session leaves you feeling cleansed
3-minute rounds break up the longer workouts
Available on Beachbody on Demand (take your workout with you wherever you go)
No equipment needed
Accountability App to join other people completing program
Cons:
Some workouts are 37-47 minutes (hard for a tight schedule)
Can be hard on knees or ankles if you have issues with that (I recommend taking Glucosamine to help with this)
Moves can be intimidating at first don't give up- it comes with a week or two of practice
Have you done Core de Force or any other Beachbody program? If you made it to the end and have questions, let me know. I am happy to help and cheer you on along your journey. I honestly believe it's a process and helps to have an accountability partner when it gets tough.