I feel like an update post is in order. Life has been busy and work even crazier. If you follow me on Instagram, you can see my world has revolved around two things in the last year; my furbaby, Alcott, and all things Charleston/Real Estate. Between the two, I've found a little free time to make some updates to the blog. I've added in a category for real estate specifically, but plan to continue randomly sharing things I love, recipes and, when I get around to it, the rest of our wedding. For now, I wanted to share a few things I've been doing or using that I love.
1.) Covergirl Clump Crusher Mascara – Merritt at The Style Scribe has the best eyelashes. She has RAVED about this mascara forever and I finally tried it late last year. Y'all, I never thought I would find a mascara that rivaled my old, discontinued favorite, Loreal Featherlash, but Clump Crusher is so good. I love how the wand comes out with just enough product without being clumpy. The wand separates your lashes and goes on smooth. I've tried lots of brand name mascaras and always end up disappointed after a few weeks, but this has not failed yet. I highly recommend. I even just recently got Elliott's grandmother using it!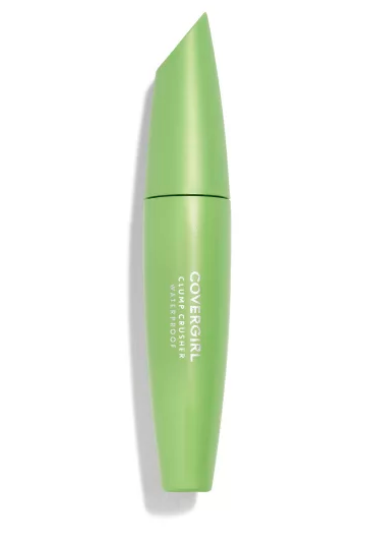 2.) Power Sheets – At the end of last year I worked through my goals for 2018. The pre-work in Power Sheets really helped me dig deep and figure out what was important. I love that I have a game plan that breaks down my goals for the day, week and month. If you haven't heard of Power Sheets I would love to share more. If you have and feel afraid that goal planning is not for you, don't be. I felt nervous too and Lara Casey breaks it down to help you figure out how you can walk toward the life you dream with purpose and intent. If anything, you will at least get down to what really matters to you.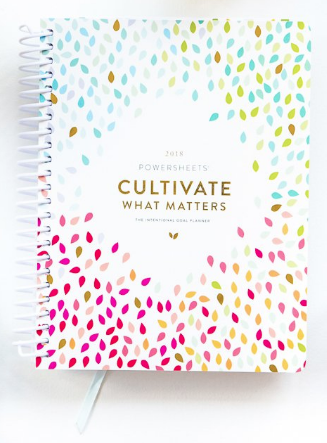 3.) BBG – in 2015 I completed BBG 1 and 2. Since then, I've done various workouts. I started BBG round 1 again in mid-January and finished a few weeks ago. I forgot why I love this program and am so glad I picked it back up after being reminded by Rachel Parcell of Pink Peonies. I love that there are only 3 true workouts per week. The program gives you flexibility to add in whatever HIIT workouts you want 2-3 other days per week. I really have no excuse considering the 3 at home workouts are only 28 minutes. Most of the time I finish in 18 minutes. I LOVE this program and the community behind it. If you're looking for an easy to follow guide, BBG is a good option to consider. I will say that it does get a little hard on knees and ankles, both of which are weak for me. That being said, I just did lower impact alternatives when I felt I needed to.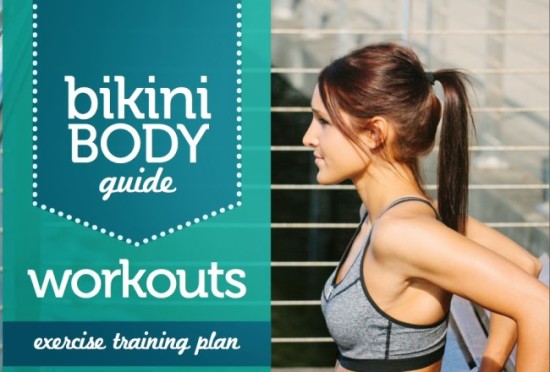 4.) Doterra Toothpaste – Y'all I have drank the essential oil kool aid! I had no idea how many ways you could incorporate oils into your everyday life. Did you know Doterra even has a toothpaste? I received a sample from a friend and am OBSESSED. The toothpaste isn't like normal toothpaste as it doesn't foam the same, but it leaves my teeth feeling like i just left the dentist. The flavor is not cinnamon, but more like a holiday spice if you will. It is fresh and doesn't leave a funny aftertaste like other products. My biggest reason for trying new toothpaste was realizing that many of them contain dyes! This constitutes its own post, but I am really trying to eliminate unnecessary chemicals in our home.
5.) I think I'm going to do a whole post about Hushup + Hustle, but for now, I have to tell you about Blender Bombs. I kept seeing the bombs pop-up on my Instagram and wasn't sure I would be able to digest them well. I have a sensitivity to Flax Seed and all of the Blender Bombs contain Flax. A few months after contemplating ordering a bag, Helen (of Hushup + Hustle), announced she was opening a smoothie bar locally called Hustle. I went and tried a smoothie to make sure I didn't have any issues and have been HOOKED ever since. The staff is awesome at accommodating any changes to the smoothie and answer all of your questions. I have been back several times and was even able to pickup Blender Bombs and their Grain Free Granola at the shop. Helen's idea in creating Blender Bombs is to replace one meal a day with whole ingredients that take the confusion our of eating healthy. I crave my smoothies and whole heartedly encourage y'all to order a bag and try them!
I love hearing what other people are raving about. Tell me some of your favorite products, workouts, or experiences!