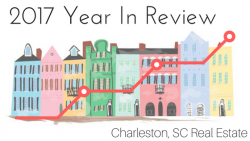 As we start to see real estate buyers and sellers emerge from Charleston's weeks of cold weather and rare snow, we are facing the same challenge as 2017; a housing inventory shortage. Going into the last full week of January, the Charleston region is sitting on only 4,660 listed homes. Of these, 3,645 are single family detached and 784 are single family attached. The 200+ others vary between fractional ownership, mobile homes, and other. A healthy, or balanced, housing market is considered to have a six month supply of homes. But this is just one small aspect of our housing market.
As we look ahead to what 2018 brings, unemployment rates are dropping and consumer confidence is growing, however we are set to see what the tax reforms will bring forth. Buyers seeking to invest in coastal properties or second homes may see less of an incentive to do so. Additionally, increasing interest rates may encourage those who have waited to act now. Those doing so will be in a competitive market as we are continuing to see the days on market decrease and the inventory drop. Let's take a look at how 2017 shaped up against the years prior.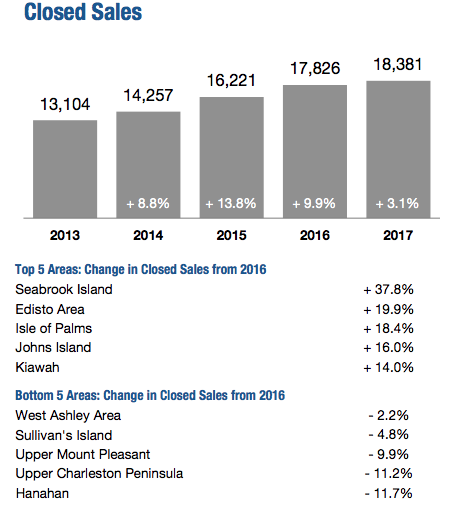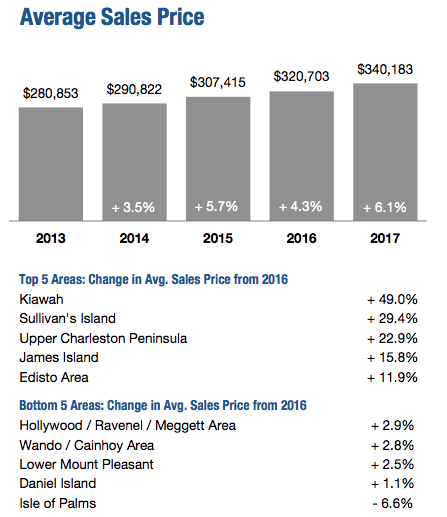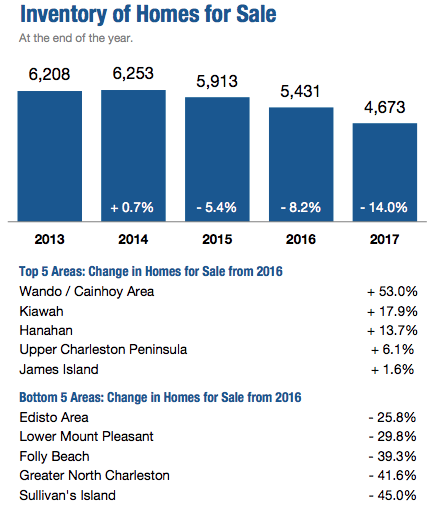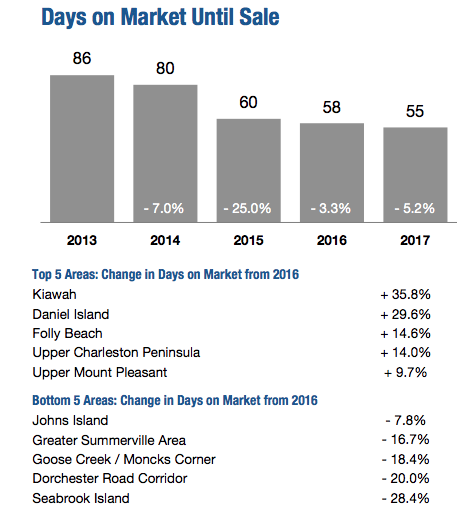 One thing is for sure, if 2017 is any indication of 2018, our housing market remains strong. We see continued growth and expect to mimic the 3.1% increase seen between 2016 and 2017 overall sales. If you are a seller considering listing your home, let's discuss the process and value of your property. If you are a buyer, let's ride the crazy real estate wave together. You will need a trusted advisor in navigating the waters of limited inventory and increased pricing. I would love to be the person you let help.
For more updates on the Charleston real estate market, sign up for my monthly newsletter.