When it comes to picking a wedding venue in Charleston, brides have a pretty difficult decision. With so many historic buildings and gorgeous low country backdrops, you really can't go wrong wherever you end up.
I knew before I got engaged I wanted a plantation wedding. It was always my dream and just felt right. Not to mention, the color and backdrop provided by plantation scenery. Elliott and I looked at several venues, but our top three were Legare Waring House, Magnolia Plantation, and The Island House.
I think the avenue of oaks at Legare Waring House is a show stopper. I had images of how I would set up a reception for dining and dancing under the oaks. But, the idea of bringing in a tent in case of rain and ruining the natural beauty just wasn't something I was willing to do.
The Island House was great too. I loved the ease of a permanent tent beside the river as well as the rentals that were all included in the pricing. The downfall for this venue, to us, was the two lane drive any guests might make after a night of imbibing. Even if transportation was provided, it scared us.
Magnolia Plantation is really more of a large garden, now than a plantation, but with over 600 acres of gardens, each corner holds a new possibility. We loved that. The venue itself offers multiple options for ceremony and reception sights including a conservatory, the veranda of the house, the carriage house and an empty lawn. Magnolia Plantation also offered something important to Elliott;  it is West of the Ashley. Elliott is a true West Ashley native and getting married on this side of Charleston was important to him. Magnolia is also listed on Sproutabl as one of the 50 gardens to see before you die! That, to me, is something special.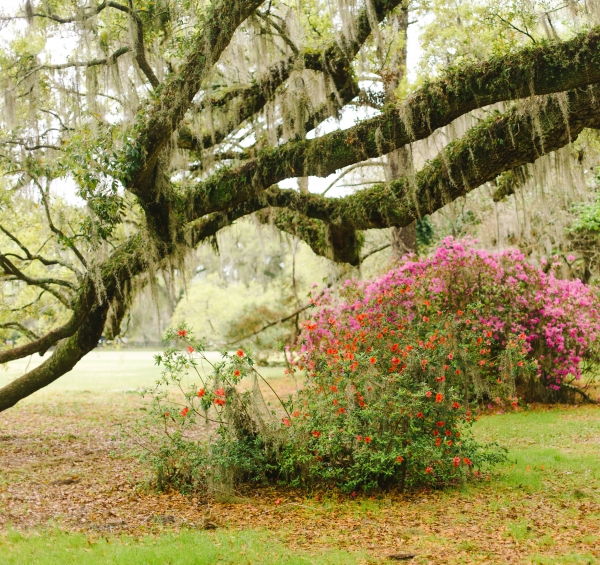 Knowing Charleston is at its most colorful during Azalea season, we decided to book the carriage house for March 26th to host our ceremony and reception. For 450 days, I dreamt of the bright pink garden color, dazzling wisteria, and lush green trees and prayed weather wouldn't impact their possibility.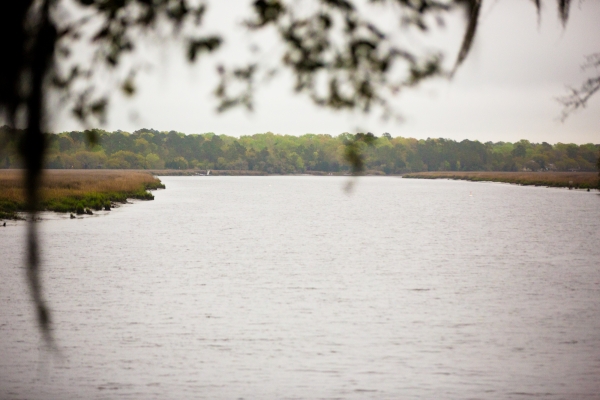 Magnolia's carriage house offered indoor/outdoor ceremony and reception space, male and female restrooms, a catering prep kitchen and the possibility of wild peacocks to be part of the day. We booked our date over a year in advance. When we booked, we were told we had the last day for the first half of 2016. Venues in Charleston book fast. If you are planning a Charleston wedding, I highly recommend booking your venue right after you get engaged!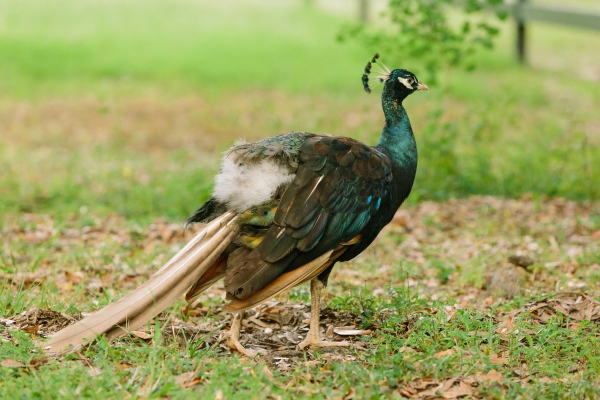 *All photos of Magnolia Plantation were taken by JoPhoto during our engagement pictures and on our wedding day.