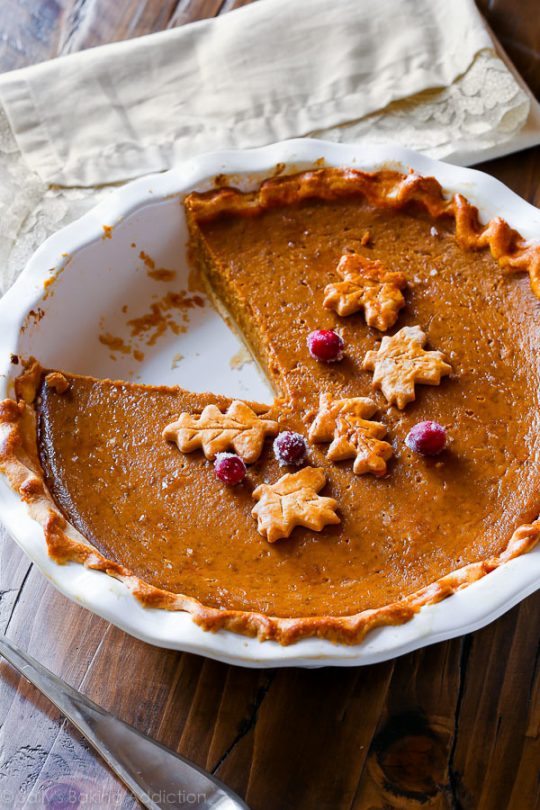 One of my favorite things about Thanksgiving is pumpkin pie. I don't know why I don't enjoy it more than once a year because it's super simple to make.
The first time I ever made a homemade pumpkin pie was my senior year in college. My roommates and I decided to have a roomates-giving (before "friendsgiving" was a trendy thing). I went home the weekend before the holiday and told my Dad I decided to make a pumpkin pie for the occasion and he agreed to take me shopping to get the necessary supplies. An hour and $100 later I had everything I needed to make a pie from scratch and my Dad had a story he still tells every year of the most expensive pumpkin pie he never made. Little did he know when he agreed to take me shopping I didn't have one thing needed to make a pie- pan, spices, flour or anything. We still get a good laugh about it.
When I decided to make my pie this year, I decided to look for a new recipe. I wanted to find something that might win over even the non-pumpkin pie eaters. Enter Sally of Sally's Baking Addiction. When I found her recipe, my interest was piqued as Sally spent a week in 2014 analyzing almost every element of pumpkin pie in search of the best recipe. She tested light brown sugar vs dark brown sugar, fresh pumpkin vs canned pumpkin, cornstarch vs no cornstarch and several other things. I knew this was the pie I HAD to make.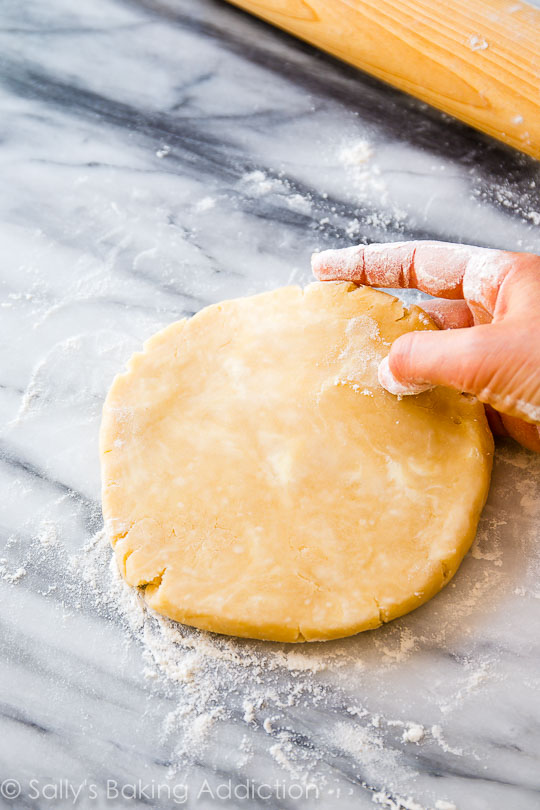 Sally's Great Pumpkin Pie Recipe starts by providing a homemade crust recipe, which turned out great but was so challenging for this "non-pie cruster" to roll out I need a whole post on it. (You may have seen me creating this easy pie crust on SnapChat.)
The custard portion of the pie features one key ingredient I have never seen before: black pepper and was so easy to make even the burn everything cook could bask in the joy of culinary success. The pepper makes the pie and gives it that something extra you expect in a pumpkin pie but rarely get. My mother and sister in law who claimed to hate pumpkin pie actually ate this and had leftovers in the days to follow. It will definitely be a repeat for many years to come!
You can find The Great Pumpkin Recipe here on Sally's site. Do yourself a favor and don't wait until next Thanksgiving!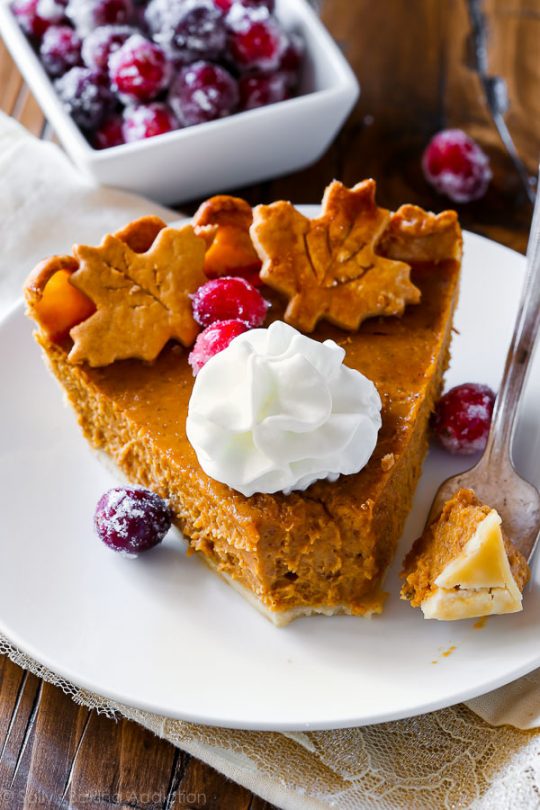 P.S. My pie was not near as pretty! Thank you to Sally and her team for allow me to use her beautiful photos!