This weekend, my beau's Mother was heading to an oyster roast where she was in charge of the appetizer. We discussed the various options of dips and chips and the usual picks. Instead, I told her about this recipe I found on Pinterest from Spoon Fork Bacon: Butternut Squash and Cranberry Crostini.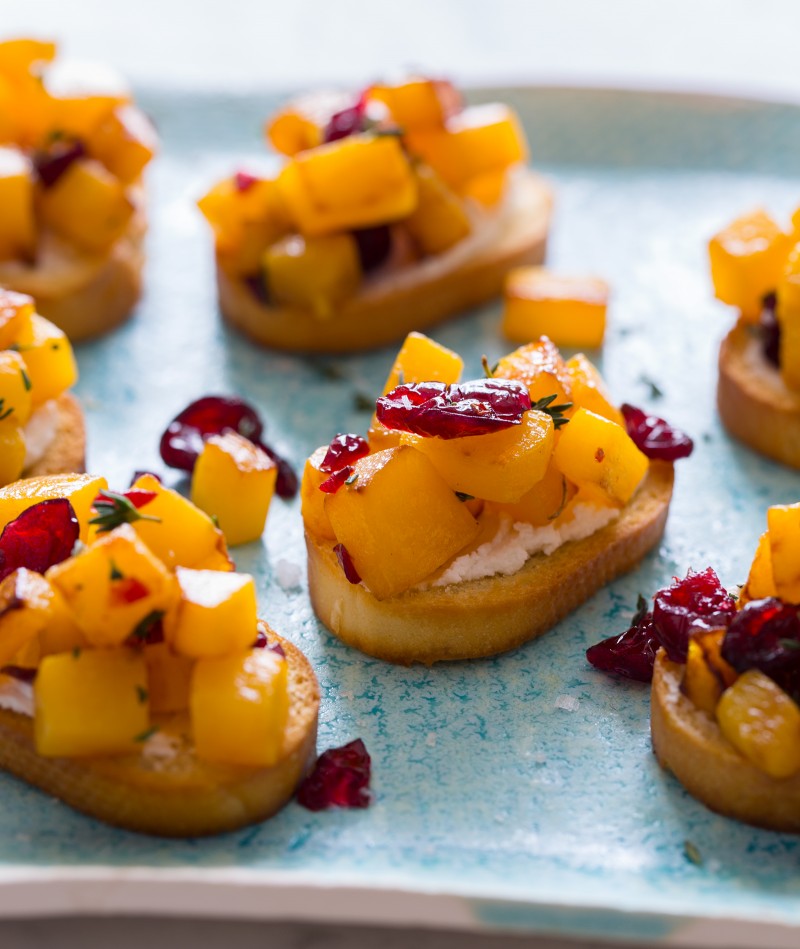 via
The guests at the oyster roast were glad we tried something new. This recipe was so easy to make and incredibly delicious. The Butternut Squash and Cranberry are a perfect touch to your fall menu. I highly recommend you testing this out immediately. I can't wait to try out more from Spoon Fork Bacon!
Butternut Squash, Cranberry and Goat Cheese Crostini
Serves 8 to 10
Ingredients:
2 1/2 tablespoons extra virgin olive oil
1 (12") sourdough baguette, thinly sliced (1/4" pieces)
3 to 4 ounces goat cheese, softened
topping:
1 1/2 tablespoons extra virgin olive oil
1 shallot, minced
1 1/2 cups peeled and diced butternut squash
2 garlic cloves, minced
1/2 cup dried cranberries, roughly chopped
2 1/2 tablespoons minced thyme
salt and pepper to taste
Directions:
1. Preheat oven to 375˚F.
2. Brush each side of sliced baguette pieces with oil and lightly season with salt and pepper.
3. Bake for 5 minutes, flip each crostini, and continue to bake for an additional 3 to 4 minutes. Remove from oven and set aside.
4. For topping: Pour oil into a heavy bottom skillet and place over medium-high heat. Add shallots and sauté for 2 minutes.
5. Add squash and continue to sauté for 4 minutes. Reduce heat to medium, add garlic and 2 tablespoons thyme and stir together. Season with salt and pepper.
6. Cook mixture for 5 minutes, add cranberries and season with salt and pepper.
7. Continue to cook for 4 to 5 minutes or until squash is fork tender. Stir in remaining thyme and adjust seasonings.
8. To assemble: Spread a small amount of goat cheese onto each crostini and top with a spoonful or two of the squash mixture. Serve.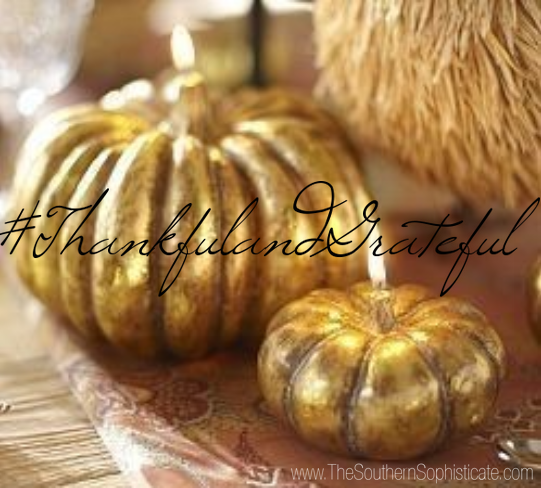 November 6: Coffee. Not much of an explanation needed here. Absolutely a million times thankful.