Every year I dream of wearing an old-Hollywood-inspired emerald green gown of some sort. Perhaps velvet and figure hugging. Side swept soft waves and a beautiful bold lip, dripping in oversized diamond earrings. I watch the red carpet in hope of someone wearing my look. To be honest, I was underwhelmed this year. Even so, I managed to round up a few that brought it home for me.
First up is the leading lady of this year's award season, Emma Stone wearing Givenchy. I love the movement in this dress. Not to mention the fit is pure perfection. Package the gown with the perfect hair and makeup and Ms. Stone comes out triumphant.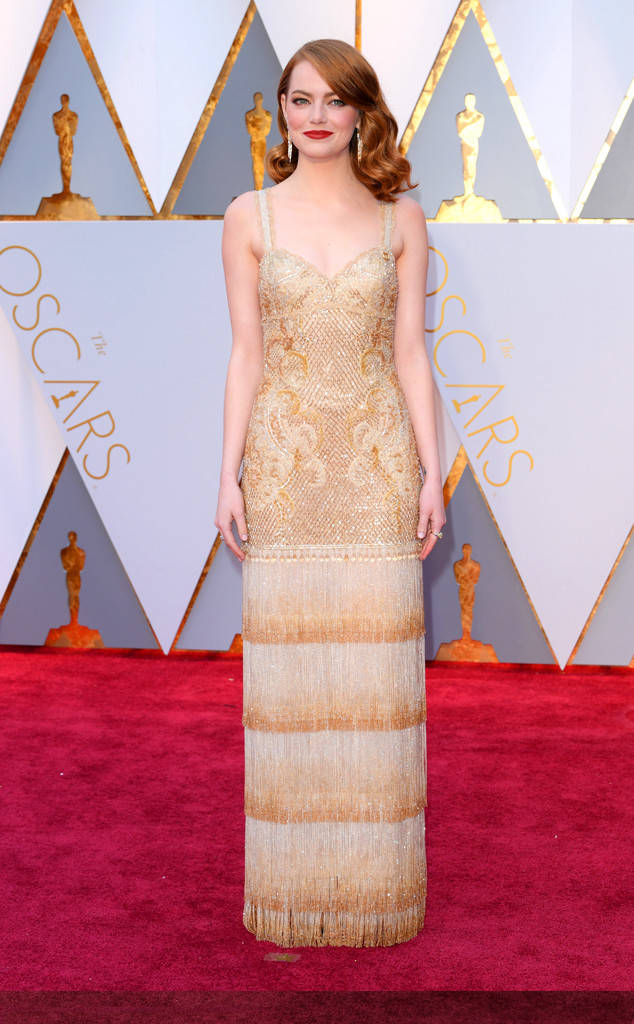 Coming in a close second, for me, is former Miss USA (2012), Olivia Culpo. Olivia wore Marchesa that had the same fun fringe feature as Emma. The color is breathtaking on her skin tone, but even better is the fact that the gown's beads are made of melted glass from Stella Artois bottles! It must be one heavy dress. The only thing bringing Olivia down is the purple eyes and odd hair. I would have opted for an old Hollywood soft curls look.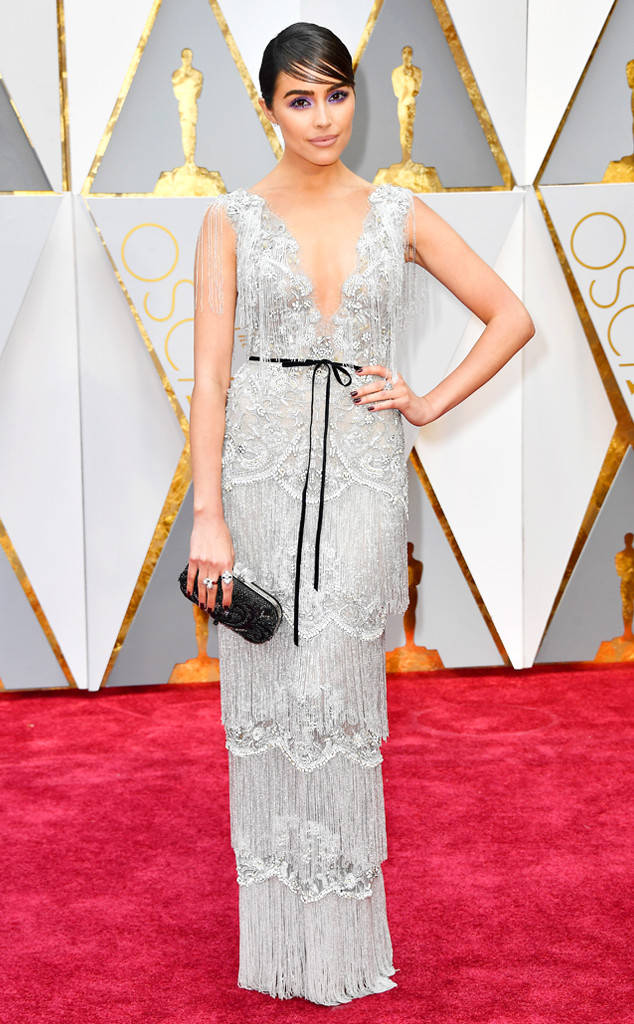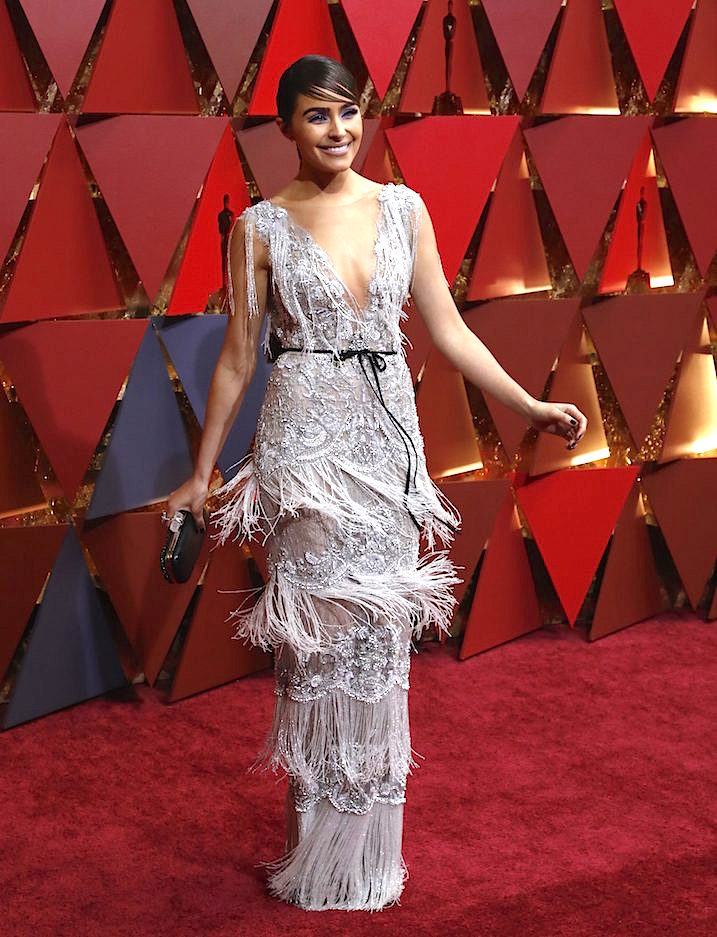 Karlie K is coming in third in this gorgeous caped white gown by Stella McCartney. I love the simplicity of this dress and wish more stars would rock the cape! I think KK missed the mark with the orangey lip. Being the critic here, I would have gone with a soft pink, dewy-er skin look a la Blake Lively. But who am I? I'm sitting here in a t-shirt and yoga pants!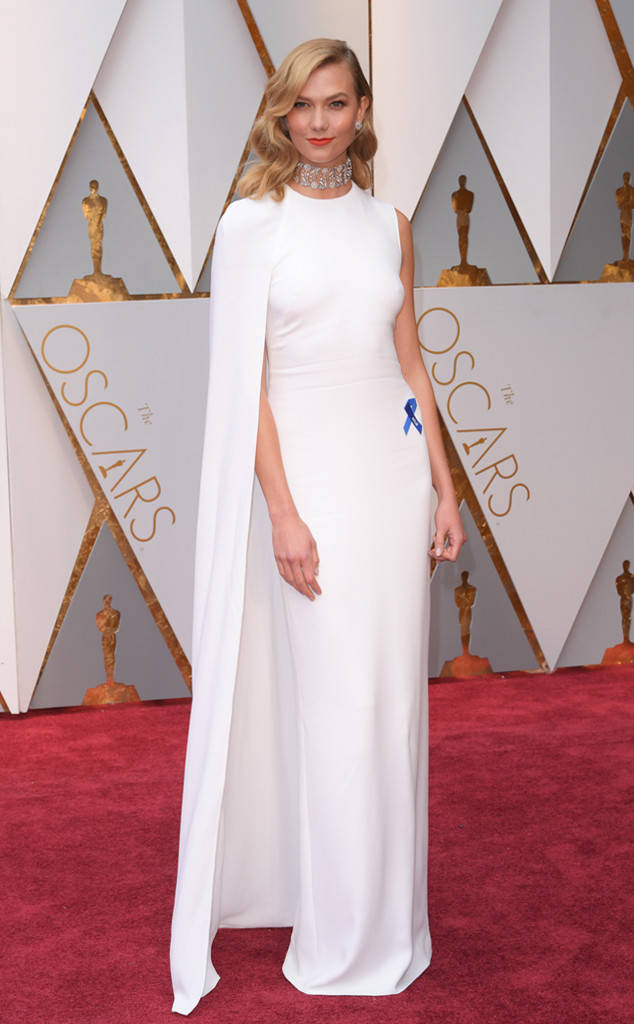 To round out my top six, honorable mentions given to Viola Davis in Armani Prive. This dress flatters V like none other! I would love to see a few wedding gowns with the halter off the shoulder look. It would make for a fun convertible wedding dress!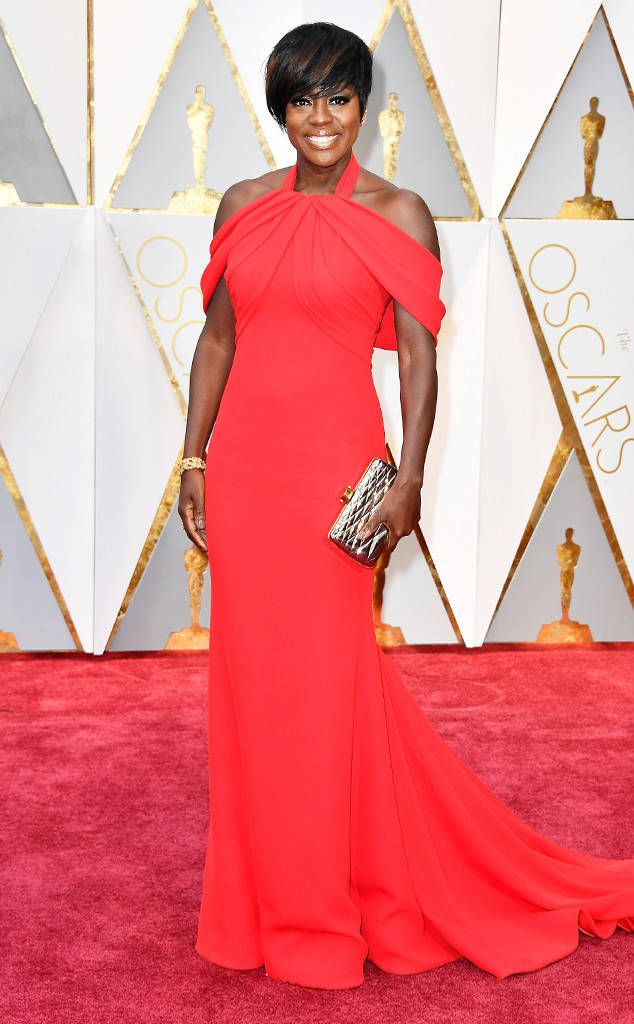 Another honorable mention to Halle Berry in Versace. This dress would have been higher on my list had the tie not been a thing. I like the lines and the color and her hair, but the tie just doesn't work for me. Again, I'm in yoga pants….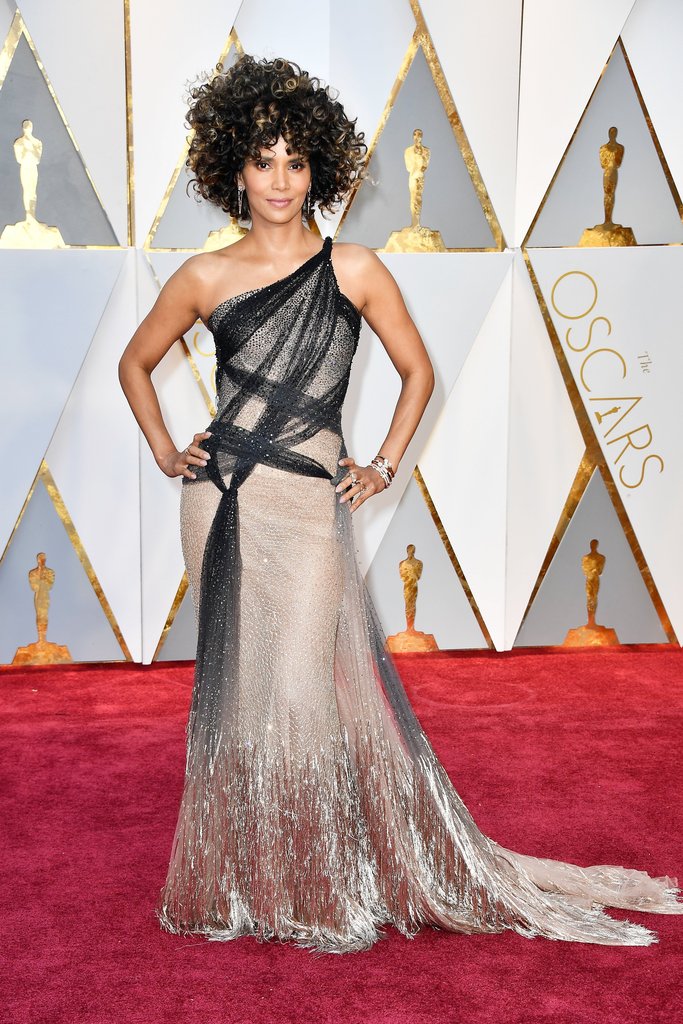 Last but not least, Nicole in Armani Prive (which seemed to be hot last night). I don't know why I like this dress. The color isn't anything special. The overall look is nice and the design does pay a bit of homage to her role in Lion which takes place in India.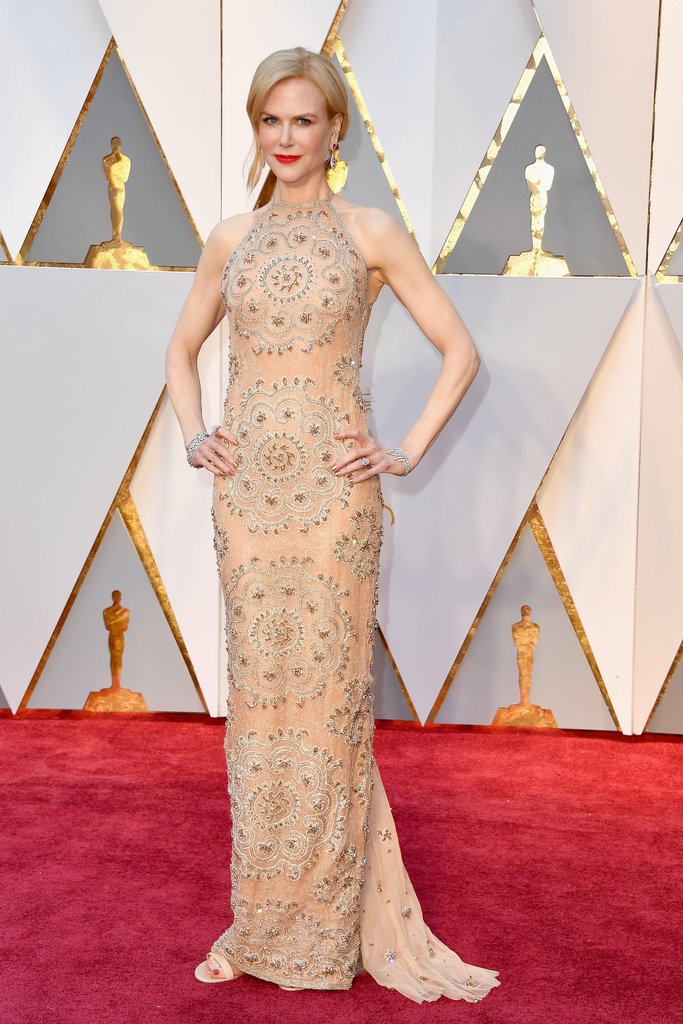 What are your favorite looks from the Oscars?