As I mentioned Friday, the Give Thanks series on She Reads Truth has been fantastic. I borrowed this little quote from Day 4.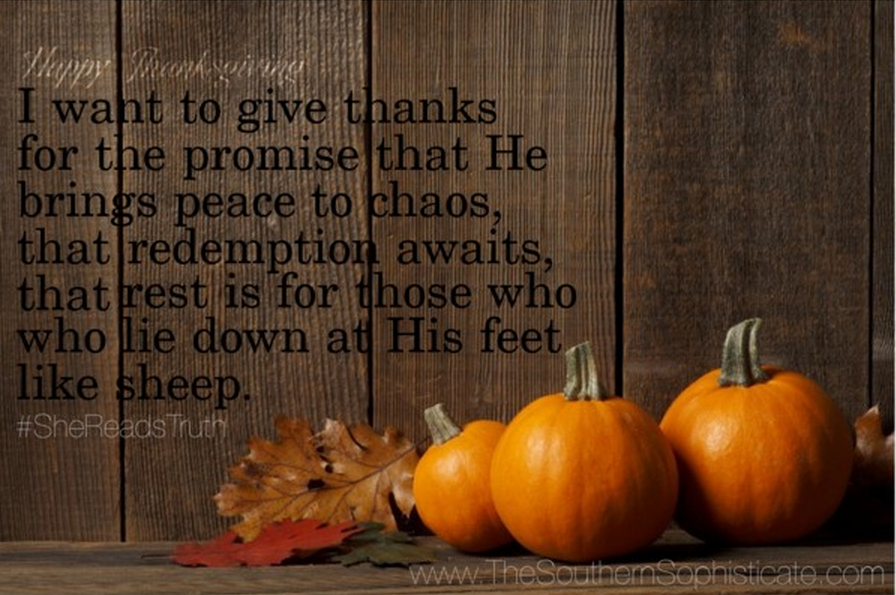 November 23: Stress. It might seem odd, but stress makes me learn more about myself, thankful for who I am and what I have and realize that the situations making me feel this frustrating way only make me grow.
November 24: The opportunity to travel. I've had the privilege of living and traveling around the world and wouldn't change that one bit. I'm thankful for being exposed to other cultures and ideas and am grateful for all it has taught me.
November 25: Flowers. I love everything about them; the smell, the appearance  and their unique ability to transform my mood. I'm thankful for each little beauty God put on earth and the ability to enjoy them often.