Christmas cards are my absolute favorite. I love plotting photo ideas, outfits, card design and even stamps. Elliott and I started sending Christmas cards pretty early on in our relationship so even though this is our first "married" Christmas, it's not our first card. When I first started sending photo cards in 2011 I didn't really know who I should use to print, so through the years I've tried several companies. Usually whoever offered the best coupon code at the time.  (Because let's be honest- most people throw them away after a month.) This year I went with Simply to Impress and will NEVER use anyone else again.
Before I share this year's card, here's a look back at #CamEl (cambron + elliott) Christmas cards through the years:
2011: Taken at White Point Garden in Charleston, SC (can we talk about my roots in this picture? WOOOF)
2012: Inspiration was a 1955 Housewife Magazine photograph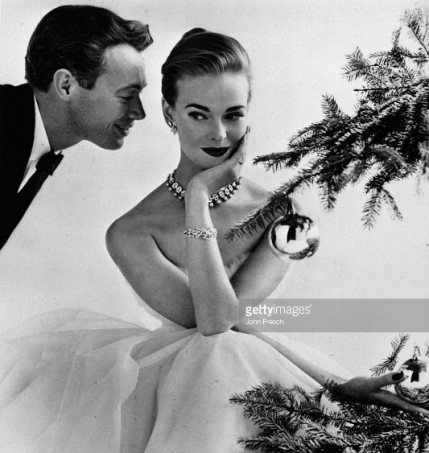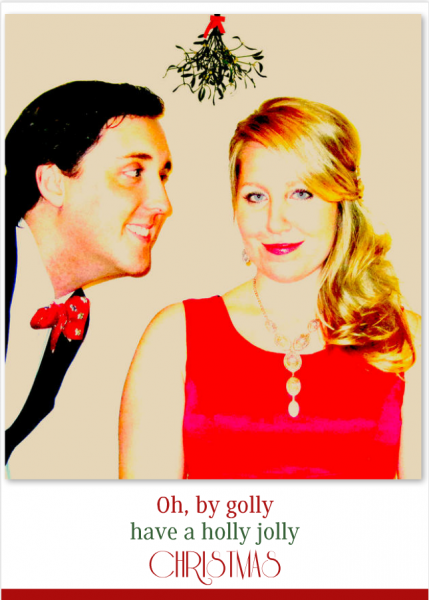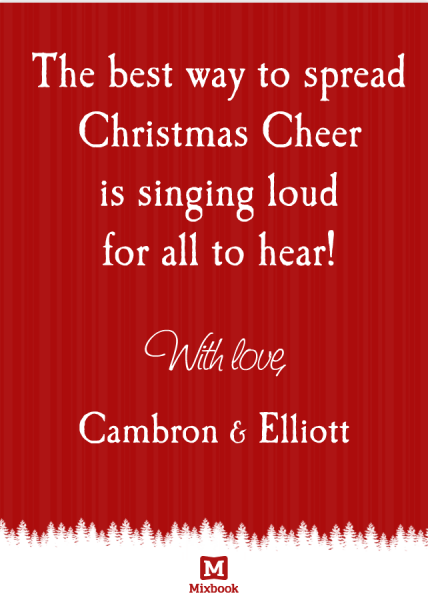 2013: After moving to Charleston, we wanted to do something to showcase our new scenery- picnicking on Folly Beach (The Edge of America)
2014 / 2015: New Years cards so technically it was 2015 but pictures represented 2014: The front picture was taken at Bryant Park while ice skating. The back picture needs no explanation, but was immediately following our engagement.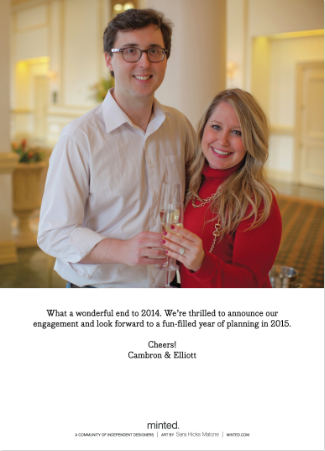 2015: We opted to send our Save the Dates rather than Christmas cards- This photo was taken at Magnolia Plantation by JoPhoto for our engagement session.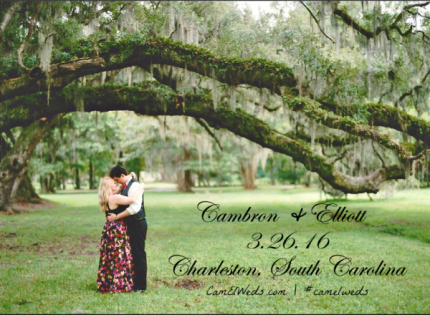 If you're still here, this brings us to 2016! Getting married made this year's card super easy. We opted to use our wedding photos and put a fun spin on the messaging.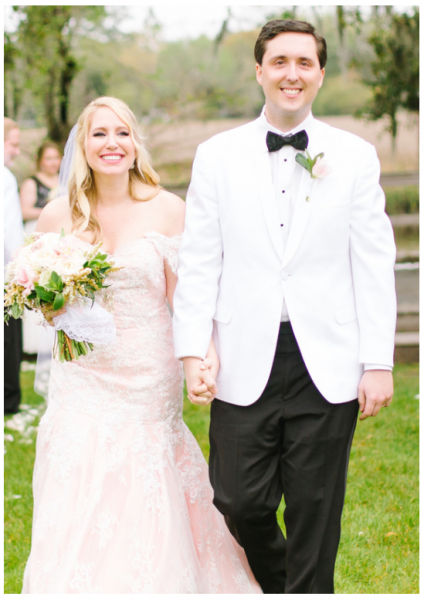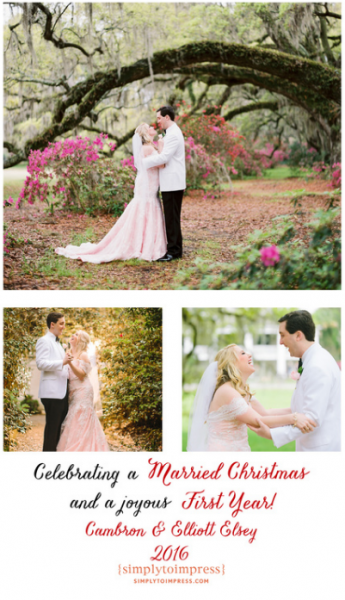 I was SOOO impressed with Simply to Impress- I ordered my cards Tuesday of Thanksgiving week and they showed up on my doorstep Black Friday. I didn't pay for any type of expedited shipping either! I opened the typical brown packaging box to find this adorable polka dot box with a note and our cards inside!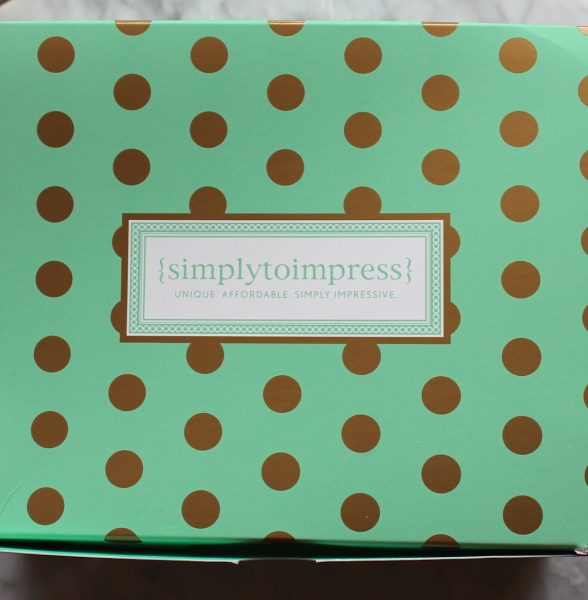 It meant a lot that they took the time to put a thank you note in and they even included a $10 gift card toward a custom photo case and two extra Christmas cards. (Which totally came in handy!) The best part about the service was I had our envelopes addressed with our return address and our friend and family delivery address. This saved me so much time and was a minimal cost. This post is not sponsored in anyway, but I was literally, simply impressed! I will be a repeat customer!!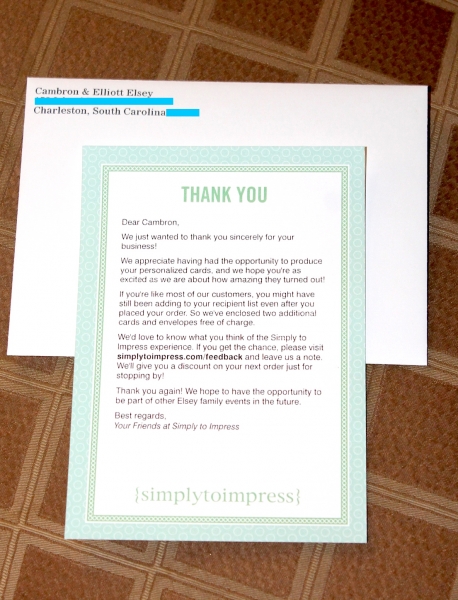 If you sent out cards this year, I'd love to see your cards! Send over a link and let me know what service you love to use!