If you follow me on Instagram, you might remember I recently visited Austin, Texas. After living in Nashville, I always wanted to visit here because so many people say they have similarities. While I didn't experience the music scene, I did witness the laid-back vibe so many Nashvillians love! I was in Austin for a work trip but squeezed in lots of food, activities and exploring on my downtime…which clearly meant I had little sleep!
Y'all this city has SOOO many good places to eat! I had a long list and did a lot of research, but at the end of the day just didn't have enough time to get everywhere. With so many good places to eat, it's a good thing Austin is very active and has lots of opportunity for outdoor activity. Because of all the walking I did, I came home zero pounds gained which would not have typically happened with the amount of food I enjoyed.
I arrived in Austin around noon on a Wednesday and here is how my adventure began:
Barton Springs Natural Springs Pool. This place was the perfect place to decompress after waking up early and flying. I didn't realize how cool 70 degrees would be, so I didn't opt to stay in the water but people watching on the lawn was worth the visit.
After a long afternoon in the sun, I needed lunch. I knew I wanted tacos while visiting Austin and this seemed like a fun place to try. Unlike most food trucks, the ones in Austin seem to "anchor down" and build out seating areas. Torchy's had a great shelter to get out of the heat while I scarfed down the best tacos of my life….no exaggeration. I had the Tuna and jerk chicken tacos…both amazing.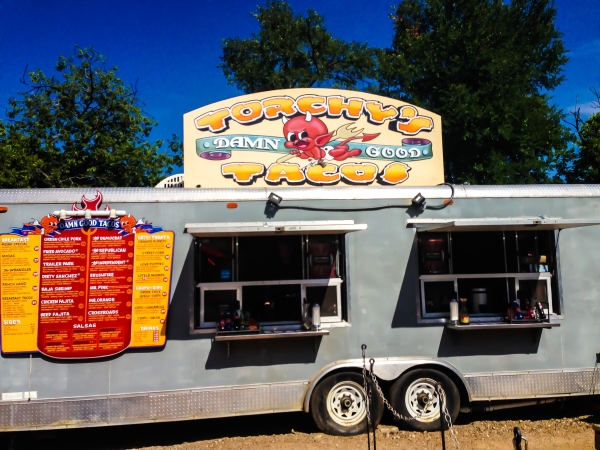 Following lunch, I walked over to South Congress Street and enjoyed lots of little shops and fun stores.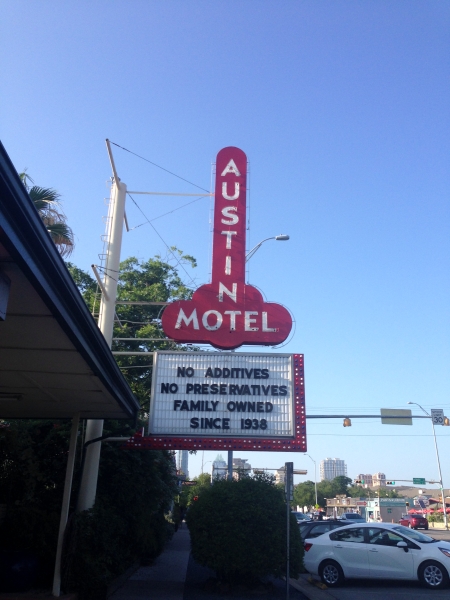 I even got to stop in the Kendra Scott Flagship store which was perfectly lovely in this adorable shopping nook.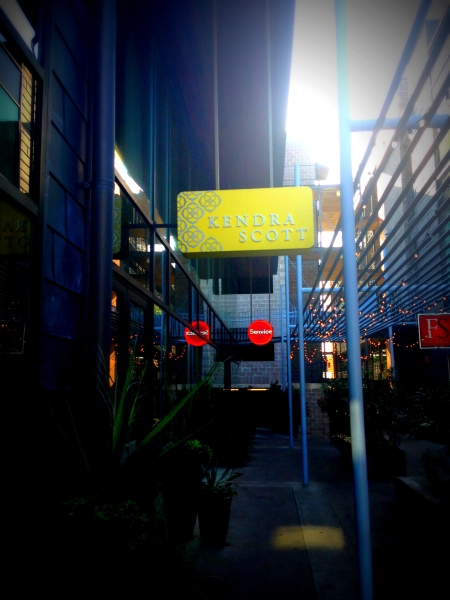 On the walk back to the hotel, I picked up a cupcake from this Austin favorite, Hey Cupcake. I love  a good cupcake, Publix preferably, but HATE gourmet cupcakes with dense, rich icing. I was pleasantly surprised when this icing melted in my mouth like fresh whipped cream….even hours later. It was seriously delicious!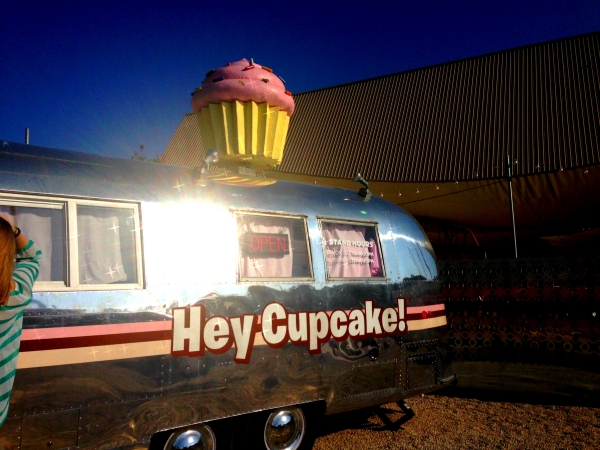 Later in the evening I walked outside my hotel and just down the river path to try to see the bats emerge from the Congress Street bridge. Unfortunately it's breeding season and all I saw was a lot of bats pretending to want to come out and play. It was amazing how many people show up for this phenomenon. I definitely hope to catch the bats again one day.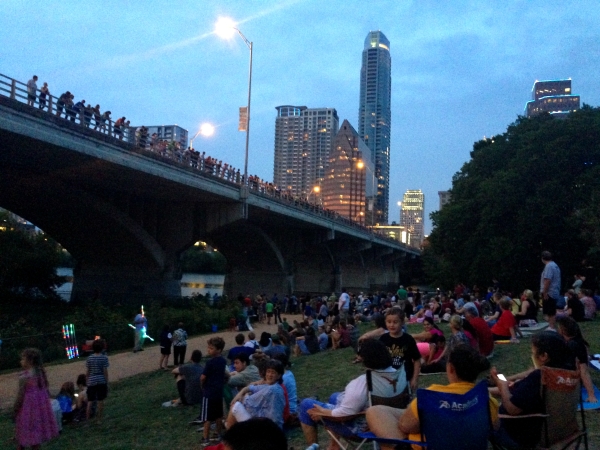 After getting up at 4:30 to catch my plane, I was exhausted and really not hungry, but I knew I had to squeeze in another Austin meal while I had the chance. After leaving the Congress Avenue Bridge, I Ubered over to Hillside Farmacy and enjoyed a delicious beet salad and pasta dish.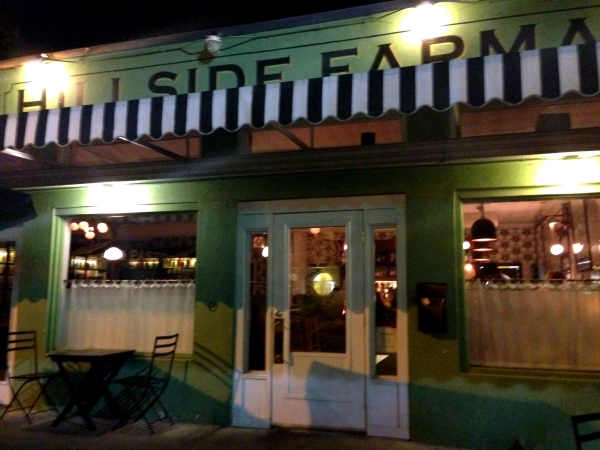 This place is so CUTE! I loved the green exterior, black woodwork and up-lighting in contrast to the wallpaper and tile.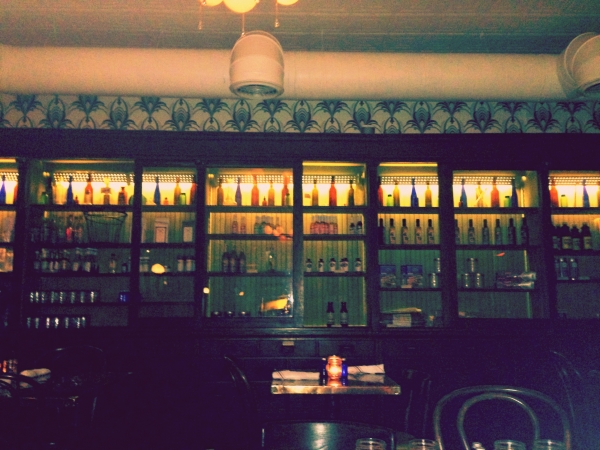 I had the Beets and the Shrimp Papparadelle….nothing was left on the plate when I finished. It was surprisingly light and refreshing to be a pasta. Kudos to the chef!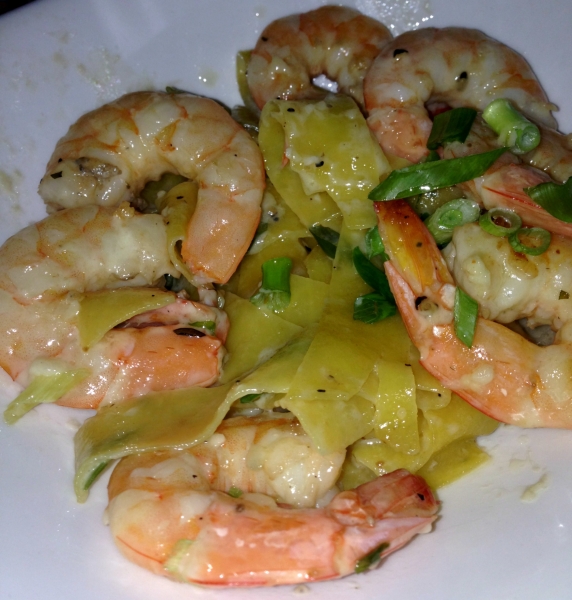 After a full nights rest, I got up early and went to the Elizabeth Street Cafe which I read about on Mackenzie's blog.  Y'all….this place. I fell in love. From the White Exterior with Aqua and Pink Accents to the beautiful marble, wallpaper and sophisticated vintage feel inside….this. place. is. perfect!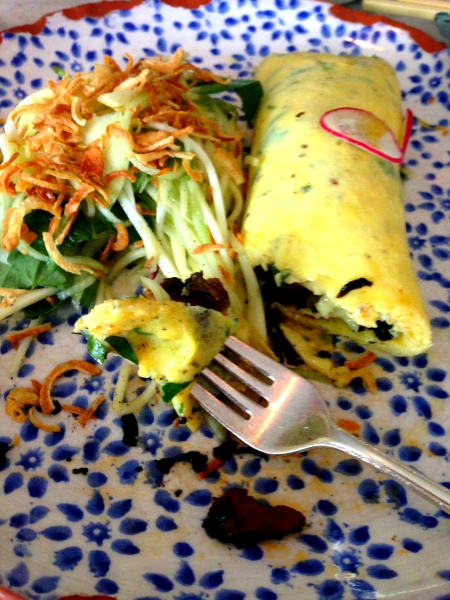 For breakfast, I had the Roasted Pork and Wood Ear Mushroom Omelet with an Iced Vietnamese Coffee which might be the best breakfast I've ever had. The thing I liked about this place was the way they've combined French and Vietnamese cuisine to create this mouth explosion. They also have french macarons which are my favorite thing ever. Of course, I got two "funfetti," aka sprinkle dot, macarons for the road.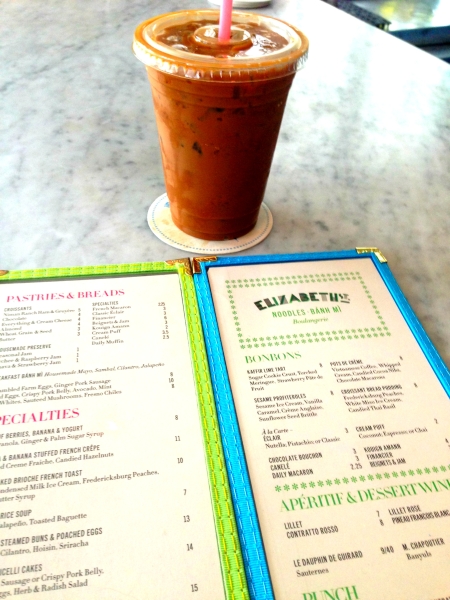 My waitress was the best..I was a little uncertain about my final stop for dinner and after a nice conversation about my favorite foods she perfectly recommended where to go for dinner…and treated me to my macarons for later :o)
Isn't this building the cutest?!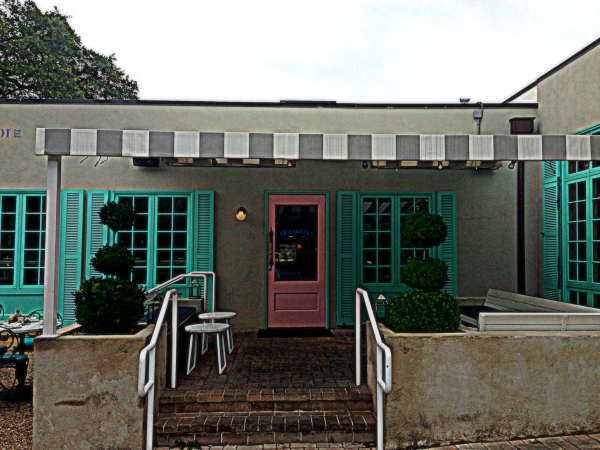 After my work conference, I ubered to Bufalina Pizza….the place my waitress recommended for me. I sat at the bar and flipped out when the bartender told me they had Jester King. I had been looking for this beer since I arrived but was surprised it was hard to find considering it was made in Austin. I knew I was in the right place at this point.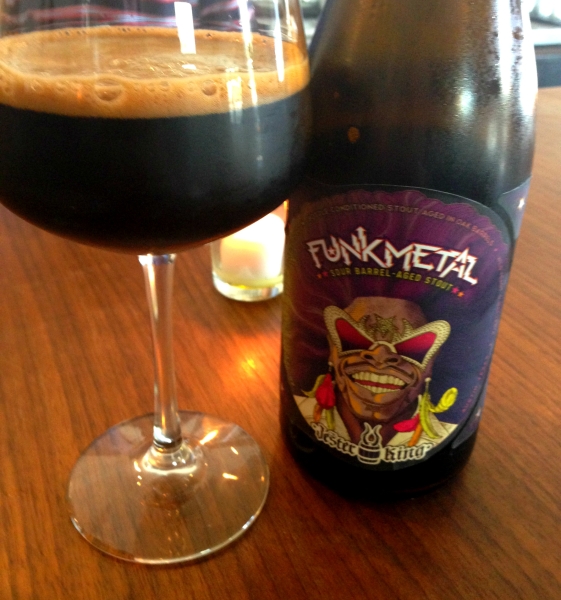 To begin, I started out with the house-made mozzarella..served differently each day. This was another waitress recommendation. Sooo good.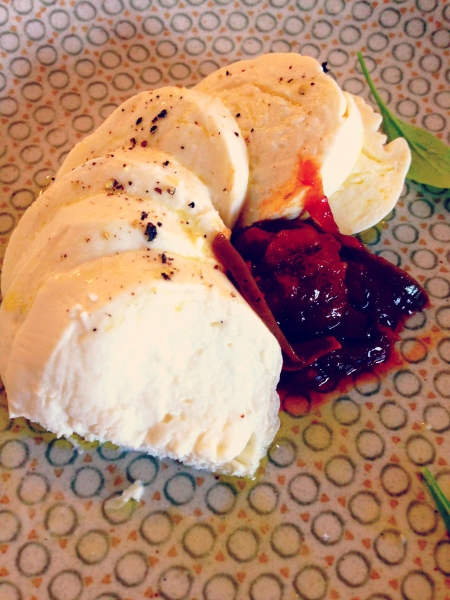 Following the mozz, I attempted to finish off the Fresca pizza. I'm a huge brick-oven pizza girl and it was seriously out of this world! Just when I thought I was done, the sweet bartender gave me a complimentary dessert of homemade vanilla ice cream and sherry. I'm still dreaming of this meal…and am ready for a repeat.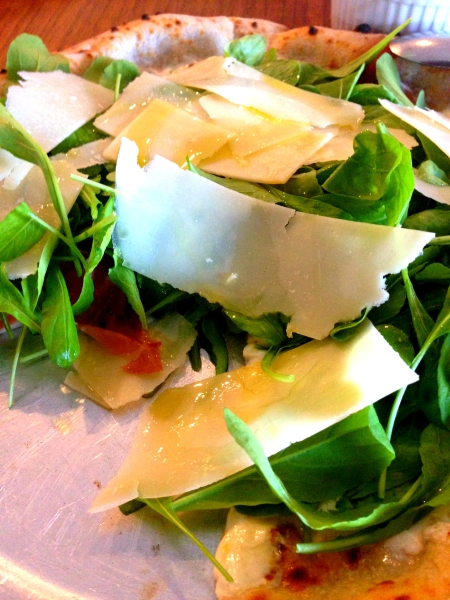 Needless to say, Austin is amazing…..the food in particular. I'm ready to go back, eat more, explore more of the springs, outdoor activities and put on my boots and visit some Texas style honky tonks!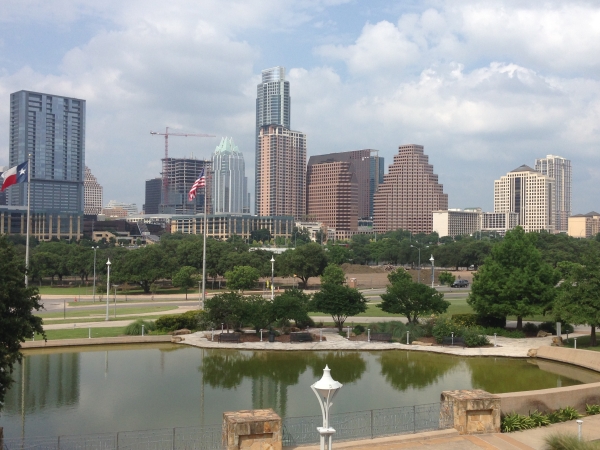 Have you ever been to Austin? If so, what were your favorite places to go?