Like every other girl, I'm a huge Kate Spade fan! I love browsing through the perfection of each new arrival and dreaming of them in my closet. This holiday season, Kate Spade is making some lucky girls' wish list dreams come true by giving away $1000 gift cards every Wednesday from now until December 18th! Here's the scoop: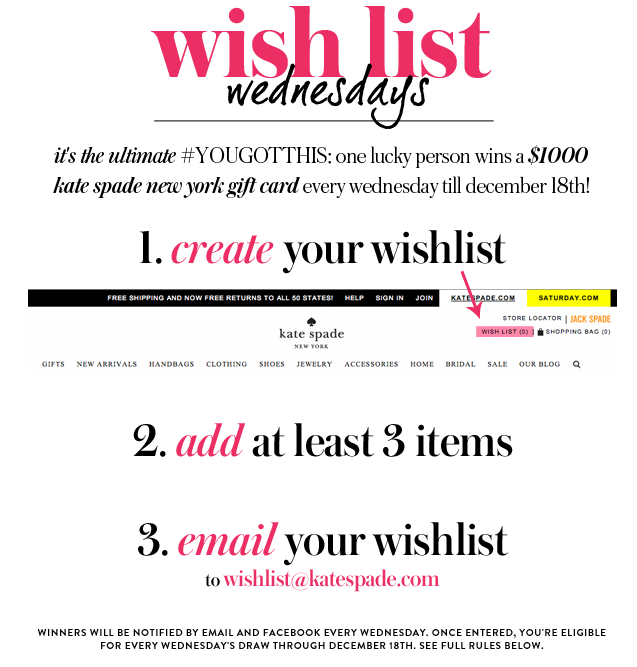 You can check out my Kate Spade wish list here. Be sure to create your list now so you have a chance to win every week.
November 14: Today I'm thankful for Alexander Graham Bell and his telephone invention. Being far away from people sure is difficult. Thanks to this device conversations with my favorites are only a second away.