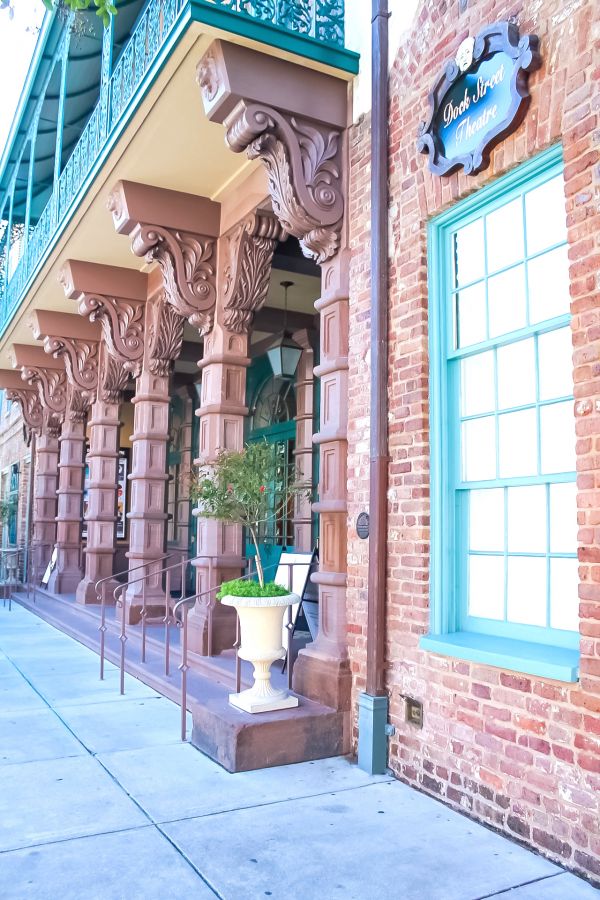 Happy Halloween! In the spirit of the holiday, (no pun intended), I thought I would share some of Charleston's most haunted locations around the city.
1.) The Old City Jail | Built in 1802, the old city jail sits on Magazine Street. As the location of 100's of executions, including the country's first female serial killer, Lavina Fisher, the old city jail is among the most haunted buildings in Charleston. Very few licensed tour guides will lead a tour through the jail as reports have been made of footprints appearing out of thin air and objects disappearing in front of visitors.
2.) The Dock Street Theatre | Providing Charleston with the joy of performance since 1735, The Dock Street Theatre is said to be haunted by two ghosts regularly. Of the two ghosts, one is that of a once-famous actor Junius Brutus Booth. Junius Booth was the father of John Wilkes Booth who shot Abraham Lincoln at the famed Ford Theatre in Washington, D.C.
3.) The Old Exchange and Provost Building | The dungeons of the exchange and provost building have housed slaves, criminals, and pirates including the famous Blackbeard. Reports of swinging chains and ghost-like orbs have been made at the building. It is said that if a picture is taken while in the dungeon, you may even capture a blur of a ghost in the background.
4.) Unitarian Church Graveyards | This Charleston graveyard has been around since the 1600's and has witnessed our city's darkest moments in history. The Unitarian Church Graveyard is home to Annabel Lee, the subject of Edgar Allan Poe's famed poem. Annabel's father was determined to keep her from her love, Poe and when she died of Yellow Fever, he dug all the graves around her so Poe would not know where she was buried. Annabel has been seen roaming the graveyard ever since.
5.) White Point Gardens | White Point Garden has been a beautiful location for many to experience Charleston. From wars to hurricanes, the gardens have seen their fair share of death, but none more memorable than the public hanging of approximately 50 pirates in the 1700's. On any given night, you might experience ghosts walking the garden looking for revenge.
Charleston's history is rich and while the locations above are popular for ghost sightings, many others have been reported. Next time you have a chance, book a ghost tour with one of the licensed Charleston ghost tours companies and enjoy a few more stories from Charleston's spooky past!